Fall is coming… And you know what that means! It's photo time! Okay, so don't burst into tears. It's not so bad!
Cooler temperatures and beautiful fall foliage backdrops make this a perfect season to book your family session!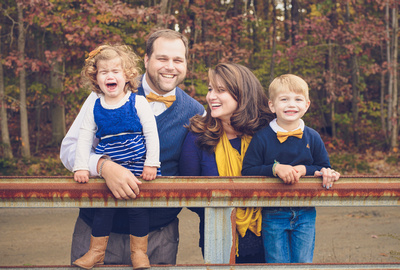 Photos are cherished for a lifetime and an in
vestment for many, so looking picture perfect is a must! Below are five simple tips to keep in mind when selecting your wardrobe and location for your photos.
1. Choose a color scheme
Pick a color scheme that uses a minimum of three colors and at most five. This will ensure there is enough variety that you aren't matching and yet keep everything cohesive. Keep in mind the location of your shoot. Pick colors that will stand out in your location whether that would be browns, gold, and orange, green grass or brick buildings. You may also want to keep the color scheme of your home in mind if you have a hard time choosing.
2. Choose textures and patterns
The old days of matching are over. Images look more interesting with a variety of color (tip above) and patterns. Rather than everyone wearing jeans and a top, identify one or two people to wear jeans and the others to wear khakis or a dress or a skirt. For men, adding a tweed blazer or wool sweater to layer over an outfit will give an opportunity for variety in photos because those items can be taken on and off. Add a touch of color using a pocket square, a bow tie or some fun suspenders.
For women, sequins and silks have shine which create sparkle in the sunlight. They might also add a pop of color, which is always fun and draws the viewer in. They are always nice choices for photos. Be careful not to interject too many competing patterns or stripes. If one family member wears a stripe, maybe keep all others in solids with only a pop of pattern in a scarf or tie.
3. Identify props
A bit camera shy? Use props to keep your mind off the camera. It can be as simple as a cup of coffee sitting at table with your family. If you're a bit more festive, you could bring a garland or Christmas lights and wrap yourself up in them. Props also help create a mood and setting. Many families choose to take pictures in parks or wide open spaces with the chance of overpowering the subject of the photo. Setting up a picnic in the park would help define the space and offer props to interact with. Having something for children to hold can especially help busy little hands…holding little brothers' hand, or a small ball or flower or sprig of wheat (if outdoors). Also having a small chair or stool for them can keep little feet from wandering.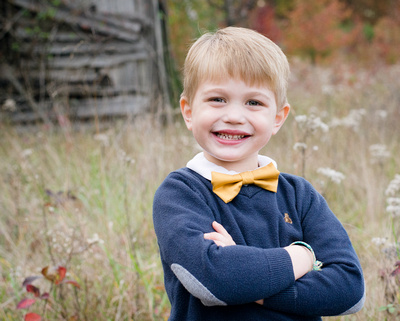 4. Professional Hair & Makeup
Without a face photos don't mean as much, so make sure your face is picture perfect. These family photos are ones that will be cherished for a lifetime, and you want to make sure they come out as you expect. As your professional, I will cover up blemishes and tame fly-aways with my attention to detail in post-session editing. I can also help you to know what is most flattering and complementary to your outfit choices, so don't hesitate to ask for my assistance. If hiring make up professionals is out of budget, use false lashes, a smoothing foundation, and a bright lip color. These things will help your face look its best.
5. Identify Location
Once your outfits have been selected identify your location for your photos. Choose a place that will complement your outfits. For example, if someone chooses a bright red dress, a red brick wall would not be a great choice for a background because the tones of red clash. If location is most important, choose that first and the outfits accordingly.

Keep those five tips in mind, and your family photos are sure to be a success!
'Til next time-
Koryn
P.S. Don't delay! Dates fill up quickly this time of year. with just a few weeks before leaves fall. Contact me to schedule your photo session today!
Want MORE News You Can Use? Sign up for my newsletter HERE