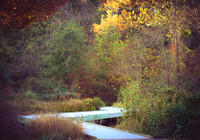 Let me take you down memory lane to a day in 1986. Our wedding day. We were young, poor and naïve. We hired a friend of the family to take our wedding photos, an older gentleman with a fancy camera and someone who had some knowledge about photography, but he was still learning and I would say an amateur at best. He captured the important moments. He knew how to use a flash at the reception, but at the end of the day all we had were negatives and square proofs. He offered no album, no retouching, no wall art. Years later we lost the negatives, and all we have now is a photo album with those same oddly shaped square proofs inserted under yellowing flimsy plastic sleeves to remember our wedding day by.
Fast forward to 2017. Many people own nice cameras now, and the digital age makes it easy to upload and share photos. Most people have a camera with them 24/7 via their Smartphone. But I dare say that when you think of professional photographs, these are not the type you have in mind. They are fine for posting to social media or for emailing to grandma, but when it comes to enjoying your special memories on a daily basis, you want them printed. Especially those once in a lifetime events, such as your newborn baby's first days at home, or your graduating senior before they leave for college. How about that wonderful engagement of your child to the love of their life, or your parent's milestone 90th birthday!? We want to stop these moments in time by documenting them in this moment, in this snapshot of their lives and remember forever how special it made us feel.
These
lifetime moments deserve a professional and here are 3 good reasons why.
1. A professional photographer can help you design your photoshoot from start to finish, from make up and accessories, location, coordinating family outfits, to arranging poses, getting that natural smile from your twelve year old son, to capturing a sweet tender moment you never saw coming between siblings. Professionals are trained to find the best light and use it to flatter her subjects. She will take charge of what could otherwise be a stressful situation and help you relax and enjoy yourself!
2. A professional photographer has and knows how to use professional editing software
to process
your images for their highest quality with maximum output. This means that the image quality and resolution is high enough to have your images printed to life size if you wanted to! She will retouch each image so that you look your very best. There is just nothing quite like seeing your beautifully family, in crystal clear quality, printed, framed and hung on the wall of your home. It's simply magical! A smartphone photo cannot do this. There are just not enough pixels. And even a nice DSLR camera cannot do this unless you have and know how to use professional grade software.
3. A professional photographer has access to print labs and products you won't find in the retail marketplace and can help guide your decisions on the best use and display of your final images in an archival way. Digital images are great...until you cannot access them. And if you have ever had a hard drive or memory stick crash, you know that all too well! It is devastating. A professional will offer you archived digital storage and will help you learn the best way to preserve your images for future generations. Quite honestly, that is in printed form. Museum grade papers and glass, canvas and quality framing options are all something professionals should offer you.
I hope that you can now see the value in hiring s professional to document those special times in the life of your family. It's an investment you will be glad you made! If I can help you arrange your personal styled photo session to preserve your family memories, please don't hesitate to contact me.